Celebrating Smiles for Life
Celebrating Smiles for Life: Best practices for dental health from birth to adulthood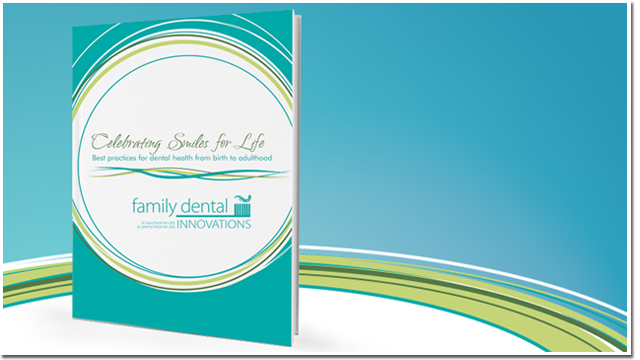 Oral health needs and challenges change throughout your life.  The more you know about these changing needs, the better prepared you will be to make smart decisions and maintain healthy habits. In this guide, you will find the most critical milestones in dental development, along with practical information for preventing problems. These milestones mark the times when you will need to pay special attention to your family's dental care to ensure you are setting them up for a lifetime of good oral health. The guide is organized according to age, making it easy for you to find the information you need. The guide will explain:
How oral health can affect your baby during pregnancy
Why Caring for your baby's teeth begins before the first tooth appears
How to keep your baby comfortable during teething
What to expect when your child loses his first tooth
Ways to keep your teenager's oral health in check
How to keep your healthy as you age
At Family Dental Innovations, we want to keep you smiling and celebrating dental health throughout your life.  Download the guide to get started today.  Just tell us where we can send it:
Error: Contact form not found.